Spring Fair Aalsmeer 2019
11 April 2019
We look back on a great exhibition where we have met many customers. A small impression of our stand at the Spring Fair this year: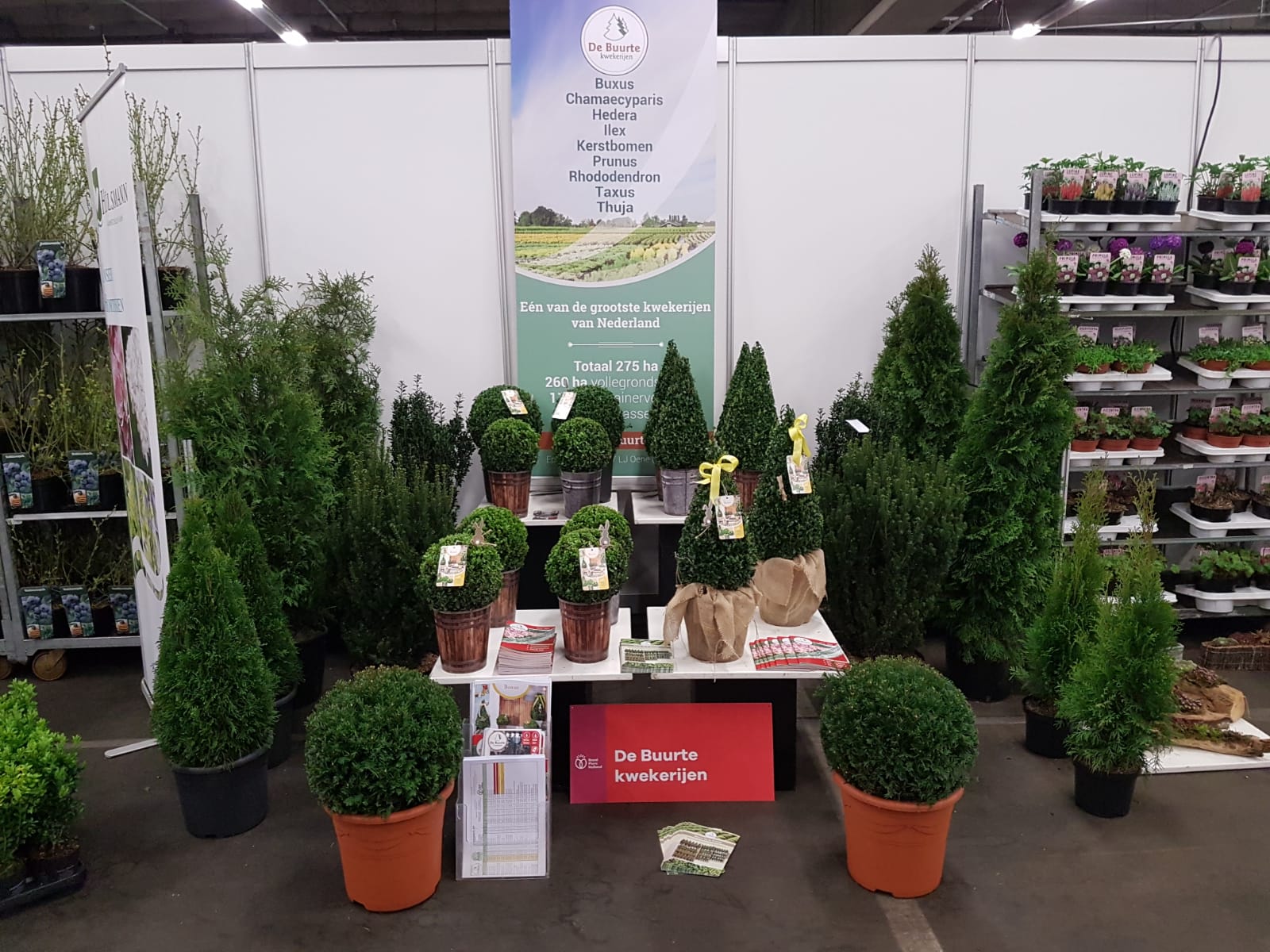 Spring Fair Aalsmeer
28 March 2019
We'll like to meet you next Wednesday and / or Thursday at the Spring Fair in Aalsmeer.

February 2019
25 February 2019
Our loading place is full of beautiful trade for shipping. Ilex, Prunus, Taxus and Thuja, we have it!
Also want to place an order or receive more information? Contact verkoop@debuurte.nl or call +31 578-641422 to speak to one of our sales staff.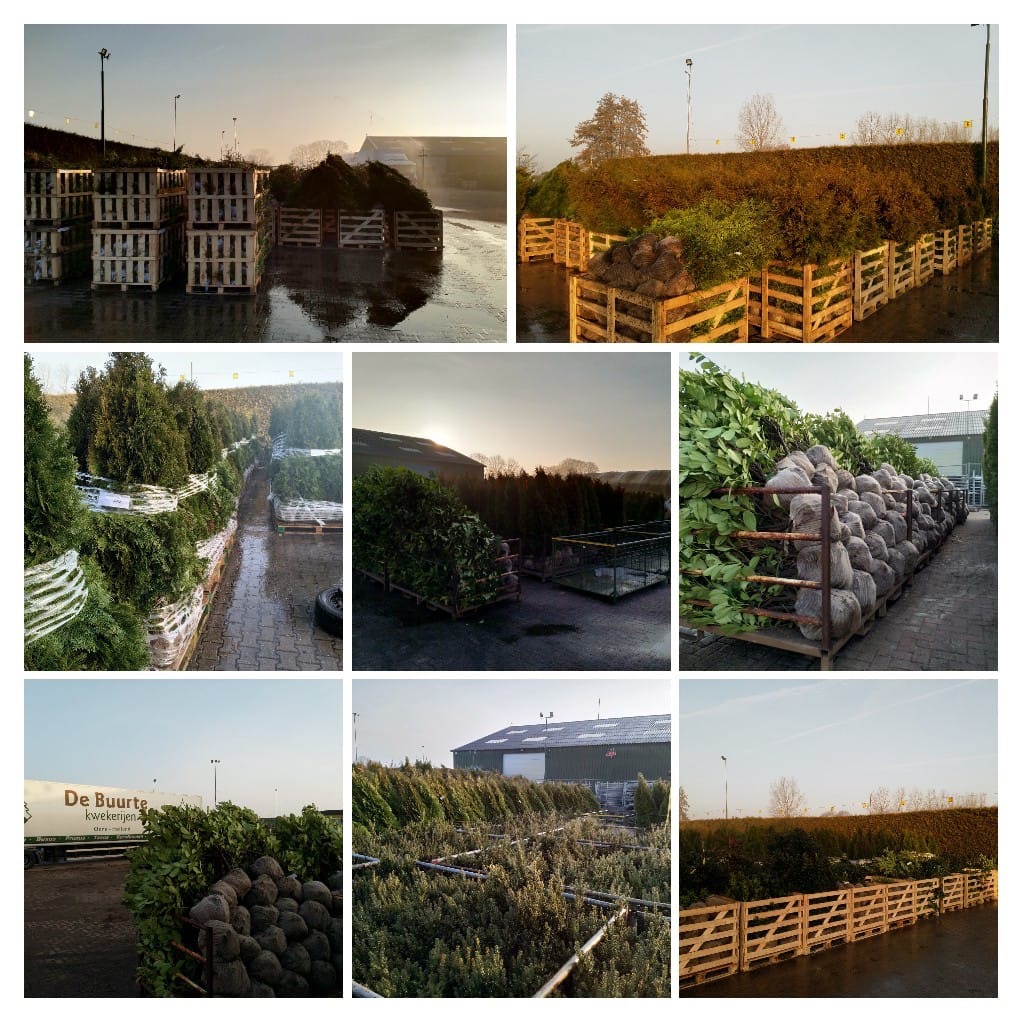 Looking back at IPM ESSEN 2019
28 January 2019
We look back on 4 successful exhibition days. We've met many customers and are allowed
to show our existing + new products for next season.
Thank you for your visit!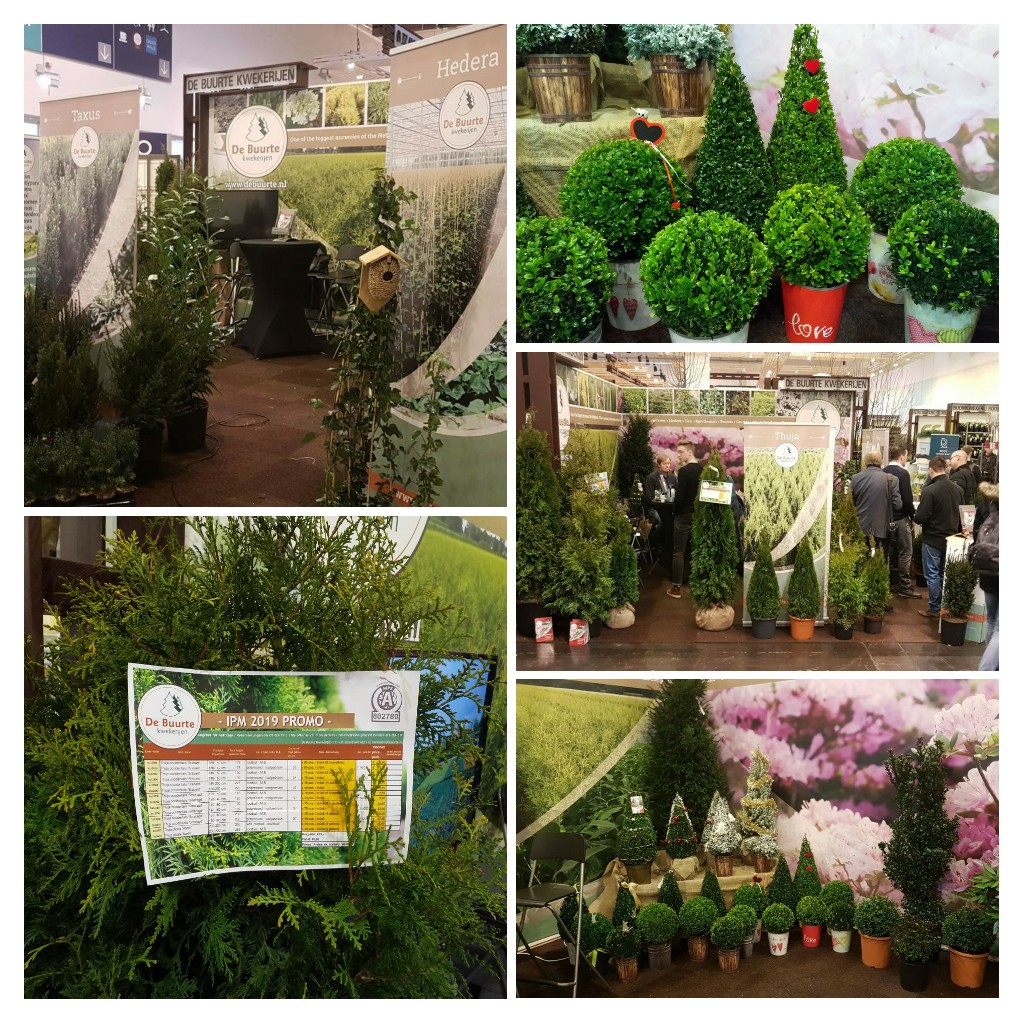 IPM 2019
10 December 2018
From 22 to 25 January we're at IPM 2019.
We can be found in hall 8 at stand no. A40-3 and hope to welcome you there.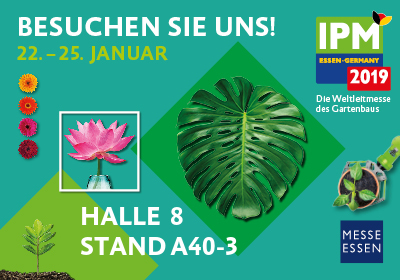 Changed opening times
27 November 2018
Dear Customer,
it will take some time but the end of the year is coming.
Like every year we'll take a break.
We are closed from Thursday 20 December (12:30) to Monday 7 January!
Keep in mind that e-mails will be answered from Monday 7 January.
Thank you for your understanding
Looking back at Trade Fair Aalsmeer 2018
12 November 2018
The Trade Fair is now behind us again. We have been able to talk with a lot of customers and look back on a successful exhibition.
Thank you for your visit and interest.
Trade Fair Aalsmeer 2018
5 November 2018
On 7, 8 & 9 November we're present at Trade Fair Aalsmeer 2018.
We hope to welcome you in stand no. 45.16 in hall 3.
GrootGroen 2018
11 October 2018
We look back positively on this exhibition. Thanks for your visit!