Ascension Day 2020
18 May 2020
We're closed on Ascension Day, Thursday 21 May. Please keep in mind that e-mails you send this day will be processed the next working day.
Liberation Day 2020
30 April 2020
We're closed on Liberation Day, Tuesday 5 May. Please keep in mind that e-mails you send this day will be processed the next working day.
March 2020
26 March 2020
Due to the coronavirus, we temporarily can't receive visitors at our nursery.
Orders can simply be picked up or delivered as usual. Our employees adhere to the regulations of RIVM.
You can always contact us for questions, a current price list and / or orders.
Looking back at IPM 2020
4 February 2020
Many visitors found their way to our stand again. Gerrit, Henry and Martins were present every day and spoke to visitors. The stand was beautiful with various varieties from our range.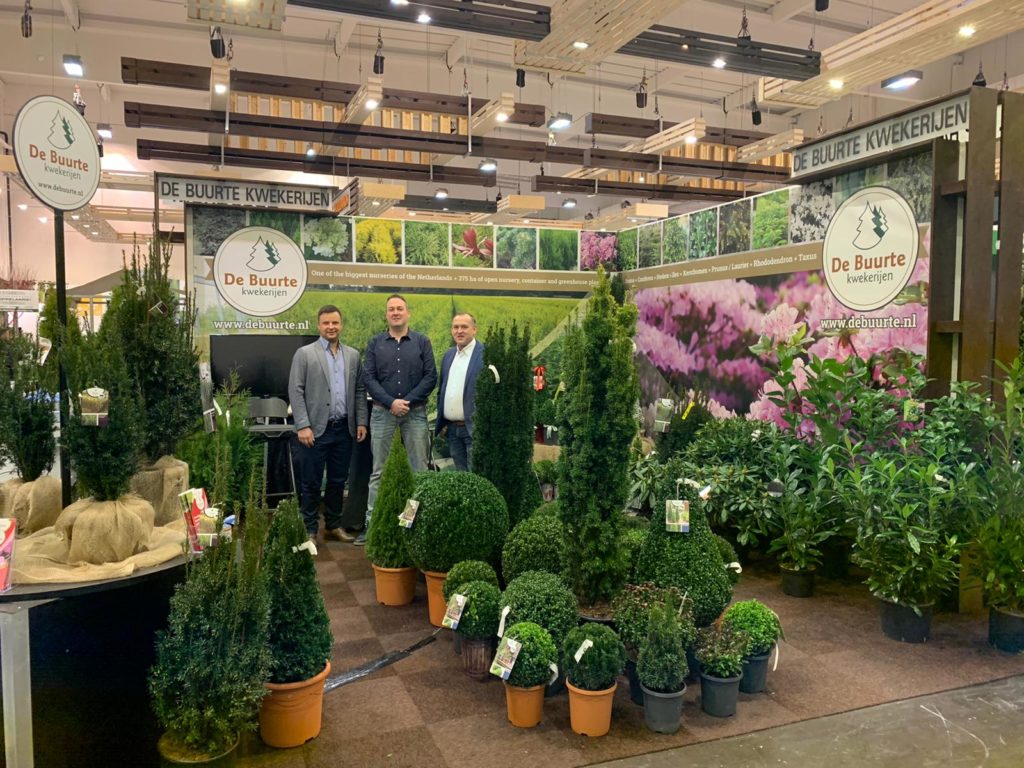 IPM 2020
6 January 2020
We wish you a very happy 2020!

We'll be at the IPM in Essen from 28 to 31 January.
We can be found in hall 8 and hope to welcome you there.

Happy holidays
17 December 2019
It's nearly the end of 2019 and we would like to inform you that our company will be closed during the holiday season.

From December 23th – January 6th we're closed.

Please keep in mind that e-mails send during this period won't be processed.

On Monday 6th January we'll be at your service again.

Presentation garden plants spring 2020!
We have presented our available garden plants for spring 2020 at our location in Twello. This allows you to view our available plants and reserve the interesting ones. There is also an impression for Christmas 2020!
This presentation can be viewed from the 6th of January 2020 till the 28th of February 2020. We invite you to visit our company. Please make an appointment so we can show you everything properly. We look forward to seeing you!
Looking back at Trade Fair 2019
11 November 2019
We had good trading days and the first trade has already been delivered!
Trade Fair Aalsmeer 2019
31 October 2019
From 6 to 8 November you can found us at stand-no. 46.1 where you can view a beautiful and complete range of decorated Christmas products. We hope to see you there!

Green is Life
19 September 2019
The Buurte nurseries were present at the "Green is Life" exhibition in Poland from 5 to 7 September. The products looked great again!