GrootGroenPlus 2022
3 October 2022
This week we're present at the GrootGroenPlus fair in Zundert (Netherlands).
We look forward to meeting you at booth R032!


June 2022
2 June 2022
We're preparing for a long weekend. Monday 6 June, 2th Pentecost, are we closed. Tuesday 7 June we'll be reachable again from 07:30 a.m. for all your questions and orders.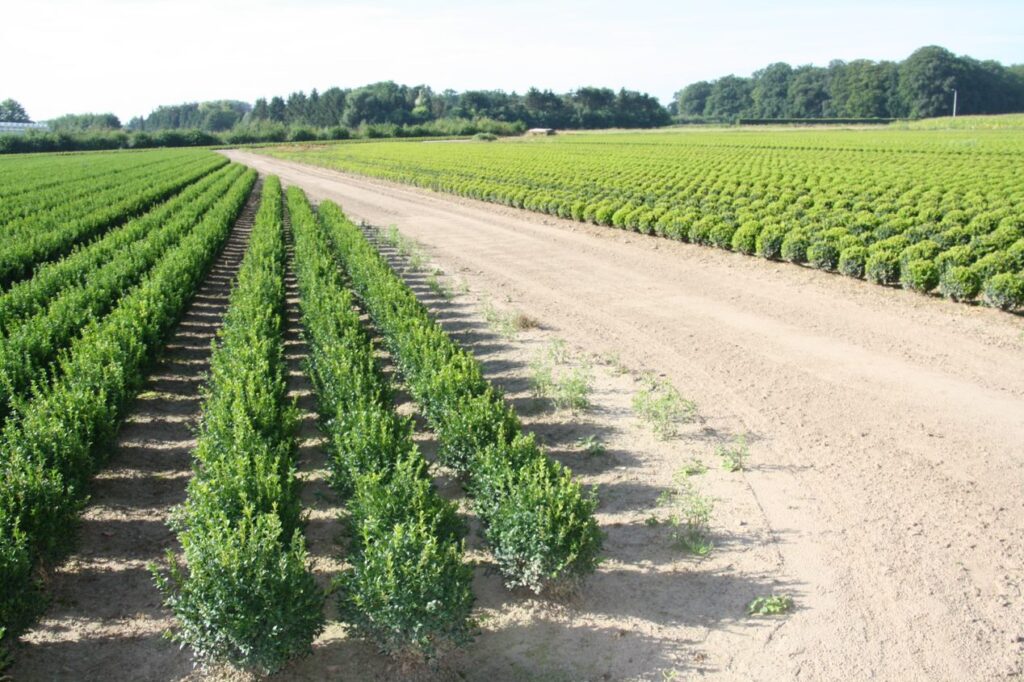 May 2022
3 May 2022
Our nursery is closed on Thursday 26 May (Ascension Day). We're back the day after to answer all your questions and to take orders.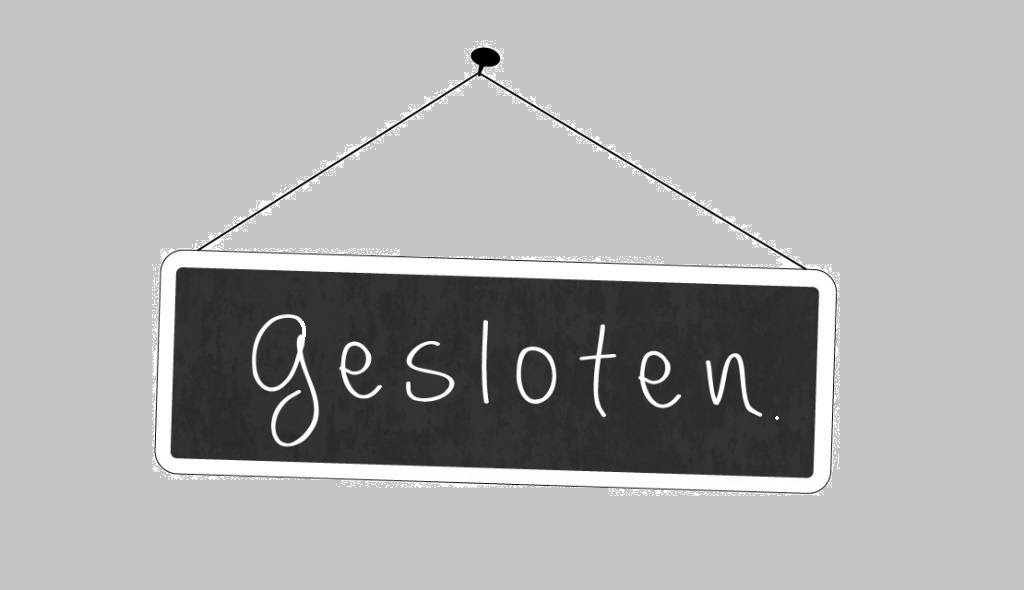 Holidays in April 2022
11 April 2022
Our plant nursery is closed on Monday 18 April (Easter Monday) and Wednesday 27 April (King's day). Order your plants on time via verkoop@debuurte.nl to avoid delivery problems.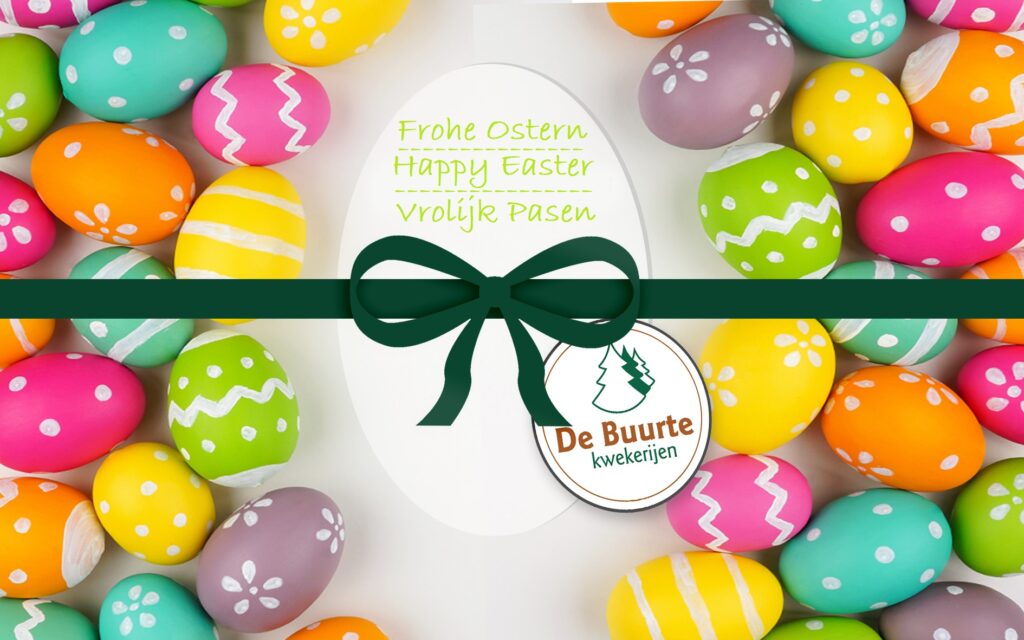 Spring 2022
5 April 2022
In these months we're busy preparing and getting rid of all orders. In the meantime we planted en potted a lot.
Would you like to receive our current price list or place an order? Mail quickly to verkoop@debuurte.nl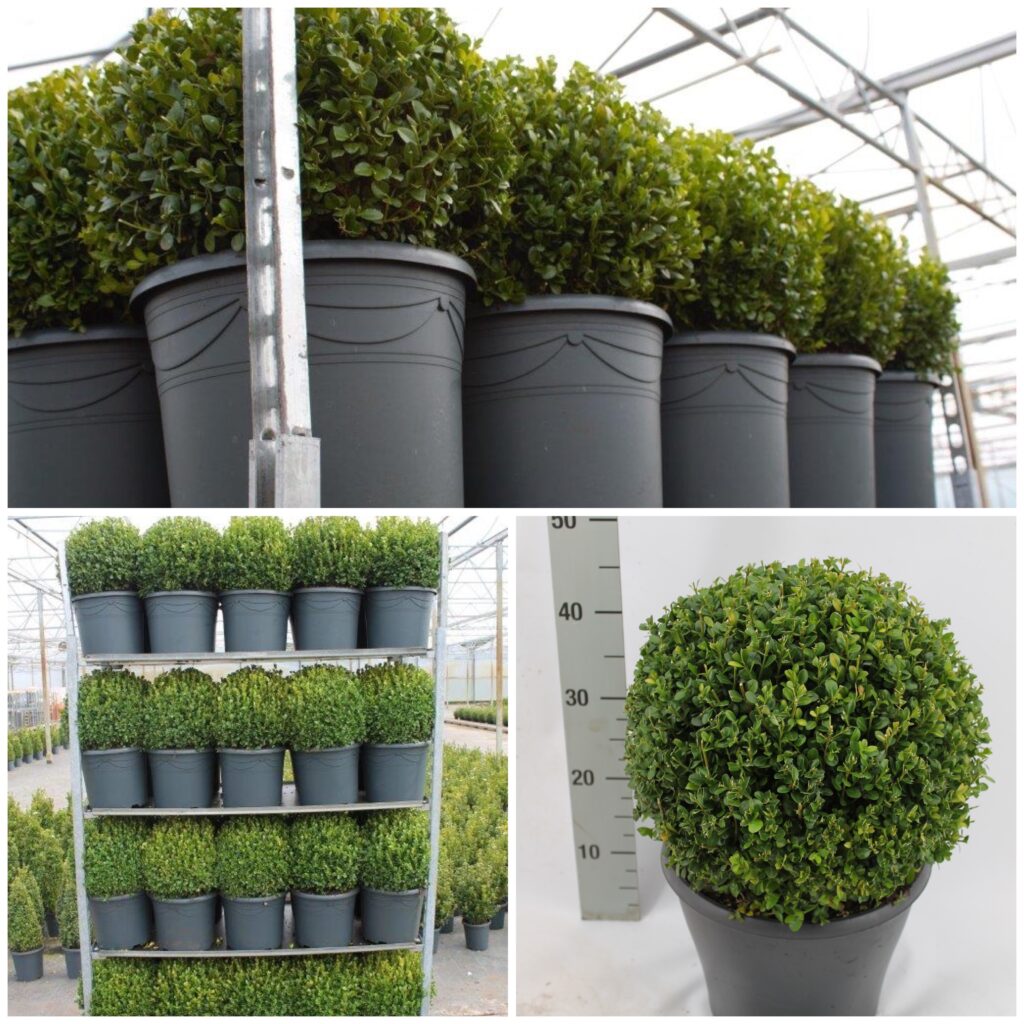 January 2022
20 January 2022


Wishing you a prosperous, green and healthy 2022!
We've set up a nursery presentation at our location in Twello. Here you can get an idea of our range and the quality of our plants. Call +31(0)578-641422 or send an email verkoop@debuurte.nl to make an appointment.
December 2021
9 December 2021
2021 is coming to an end and like every year we're taking a break again.
Thursday 22 December is our last working day of this year. Please note that emails you send during this period will not be processed immediately. We'll be available again from Monday 10 January.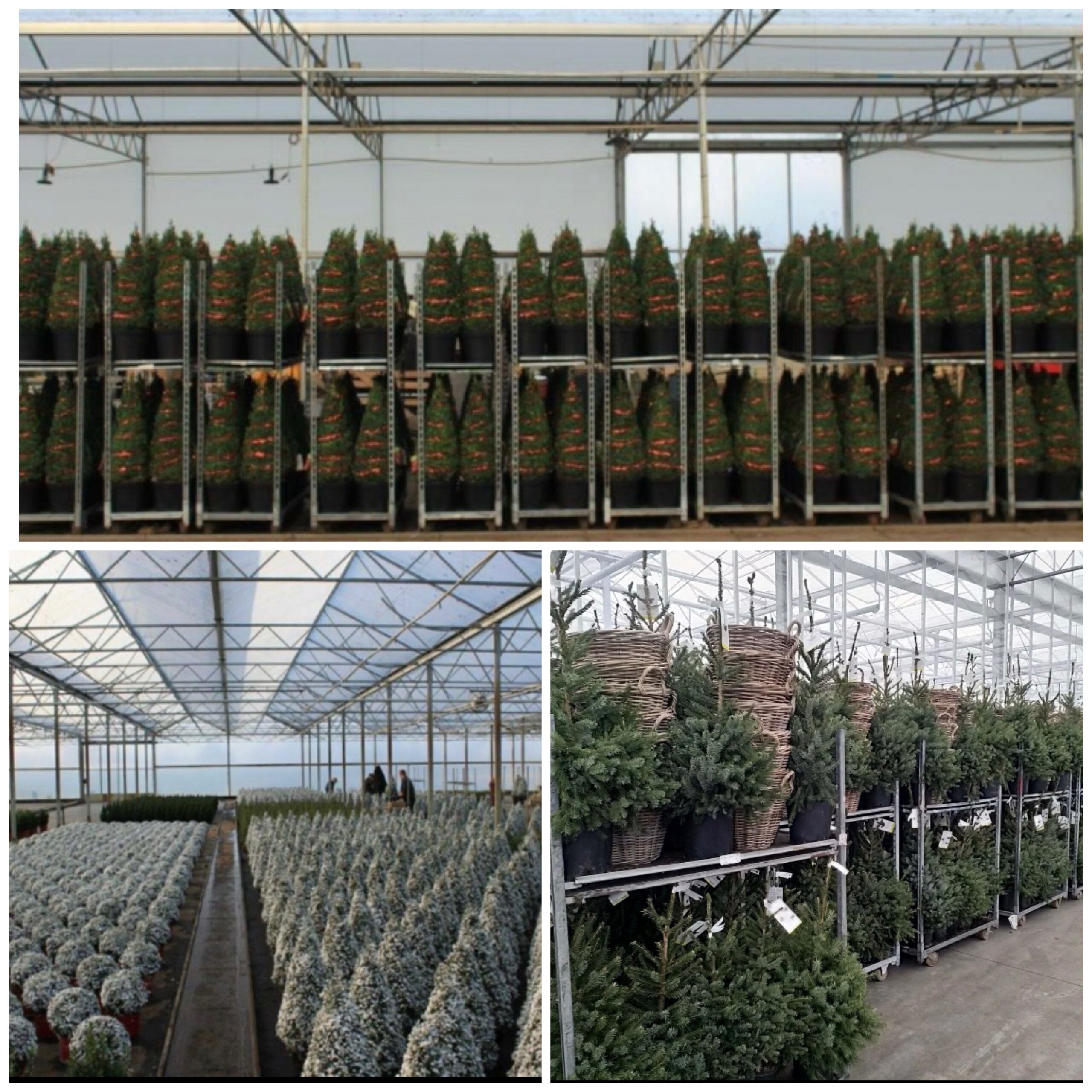 November 2021
8 November 2021
We have been able again to deliver beautiful Taxus to TV program De Grote Tuinverbouwing.
View the result via the link: https://youtu.be/hhgCjrSBe68
Want to watch the entire episode?
You can do that via this link: https://www.kijk.nl/programmas/de-grote-tuinverbouwing/TK9begiYn35
The red book 2021-2022
7 September 2021
Our new red catalog is online! Go to Our Catalog to view it.
Would you like to receive a catalog by post? Let us know by mail: verkoop@debuurte.nl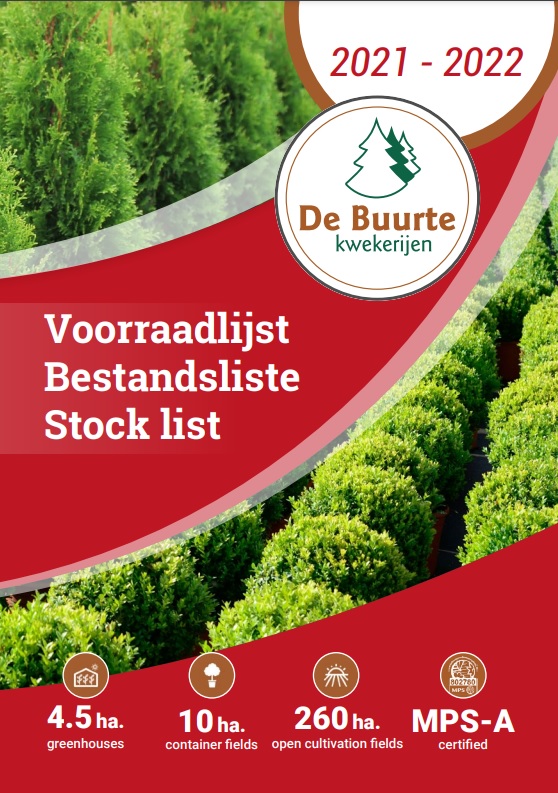 April & May 2021
3 April 2021
In April and May we have a few national holidays coming up. Our nursery is closed on the following dates:
Monday April 5th (Easter Monday)
Tuesday April 27th (Kingsday)
Thursday May 13th (Ascension Day)
Monday May 24th (Whitsun Monday)
Order  your plants on time by mail (verkoop@debuurte.nl) to avoid delivery problems!